| | |
| --- | --- |
| EAN: | 0811294031409 |
| SKU: | RS-F2-DRGR-02 |
Information
Our fastest printing material, Draft Resin is suitable for printing large, bulky parts quickly. With a layer of up to 300 um, it has acceptable accuracy for prototyping needs while enabling faster design iterations.
Draft Resin prints up to four times faster than Formlabs standard materials, making it ideal for initial prototypes and rapid iterations to help bring products to market faster. Parts printed with Draft Resin exhibit a smooth grey finish and high accuracy. Use 200 micron settings for fast print speeds, or use 100 micron settings for models with finer details.
From fast print initiation speeds to minimal support removal, wash, and cure times, Draft Resin has an optimized workflow to truly maximize efficiency.
Specifications
| | |
| --- | --- |
| Type: | Engineering Resin |
| Content: | 1 Liter |
| Version: | v1 |
| Color: | Blue |
| Form: | Formlabs Form 2, Form 3 & Form 3L |
| Resin Tank: | Formlabs Form 2 Standard Resin Tank en Formlabs Form 3 Resin Tank |
| Build Platform: | Formlabs Standard Build Platform |
| Layer resolution: | 300, 200,100, 50 en 25 microns |
| Form Wash: | Optional |
| Form Cure: | No post-curing required |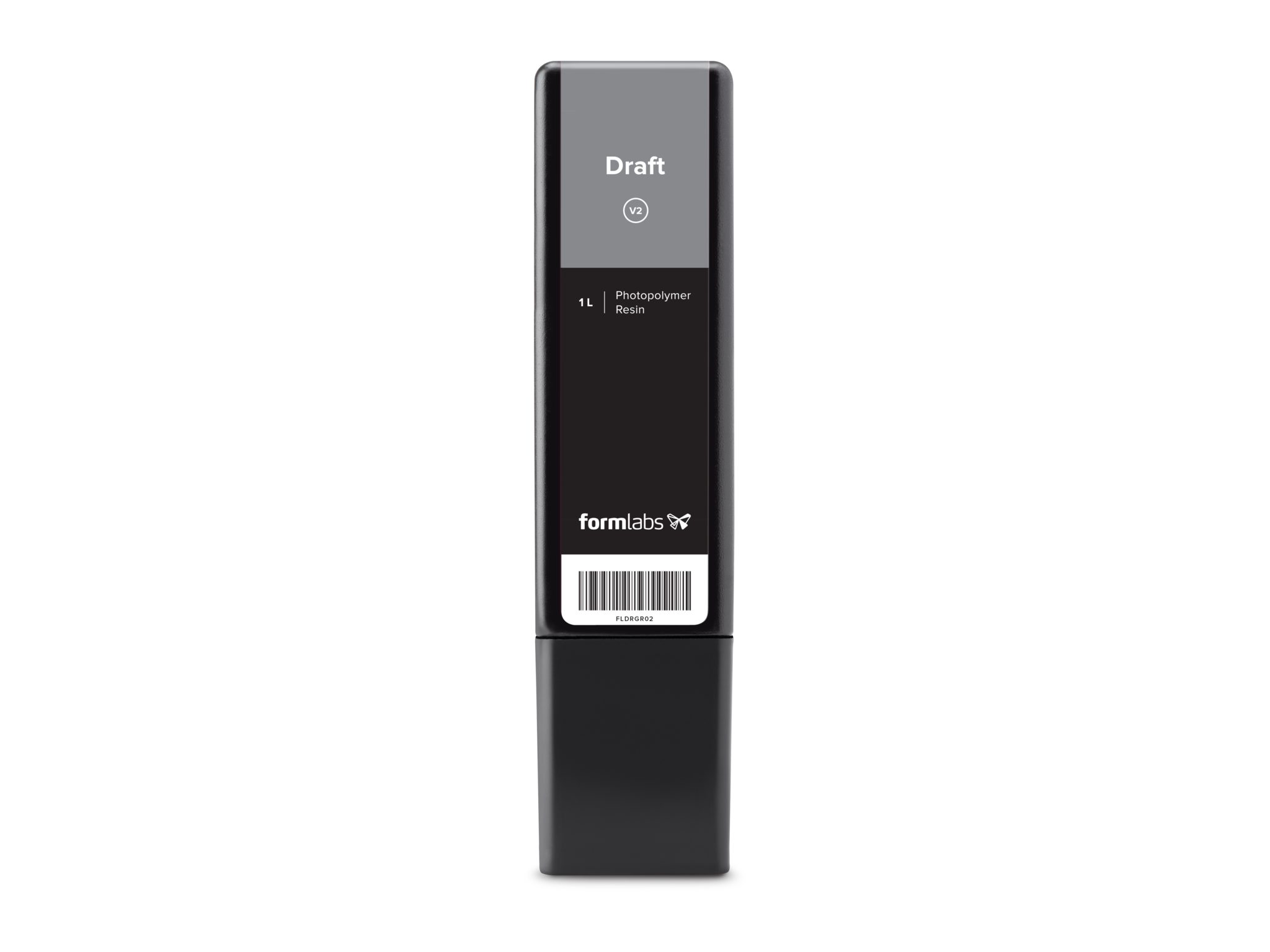 Reviews
No reviews found
Read or write a review