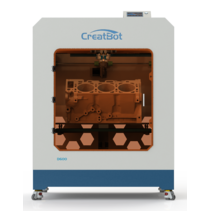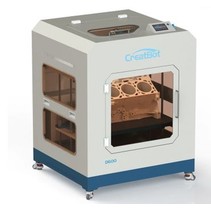 Henan Suwei Electronic Technology Co., Ltd is the first batch enterprises who specializing in the developing and manufacturing of desktop 3D printer in China.
The brand "CreatBot" established in 2011, has now become one of the largest professional 3D printer manufacturers in central China. The annual sales volume exceeds over 3,000 sets under the annual production capacity of 15,000 sets. CreatBot is ready to provide the clients with services and solutions for the first-rate desktop printer, OEM printers and printer consumptive material.
Our products has achieved over 10 patents,certified by CE, FCC Organization, and sold to over 60 countries. CreatBot also has achieved cooperation or partnership with famous universities or p-4 rounded-lg bg-light border-know companies like Tsinghua University, Beijing University, Chinese University of Hong Kong , Chinese Academy of Social Sciences, Foxconn, Johnson Electric. CreatBot is making arduous efforts to the annual research and development of two to four products in FDM, SLA and DLP desktop 3D printers so as to fully improve the product line.
CreatBot provides reliable, efficient and professional 3D printing solutions to business markets, where safety, quality and tangible results justify investments. From trusted, high-performance machines with dedicated software to a vast range of printing materials, our products are both innovative and accessible. CreatBot is a solid partner who supplies your business with the latest 3D printing technologies to enhance your projects, minimize product development timelines and push you forward ahead of the competition.